MaxFreight





Orlando Operations
---
Welcome to the new Operations Center for MaxFreight Orlando
created to give MaxFreightva Pilots a sense of "as real as it gets" flying for an all cargo all the time airline
PAGE IS BEING UPDATED
CHECK FORUMS FOR NOTAMS


---
MaxFreight is a virtual Part 135 unscheduled company, so there are no times for flights. You may fly any aircraft on any route
or fly a route and aircraft of your own choosing to receive credit towards your hours at MaxFreight.
Operations are to give vpilots a sense of "as real as it gets" flying for MaxFrieght Orlando.
The important thing is to have fun!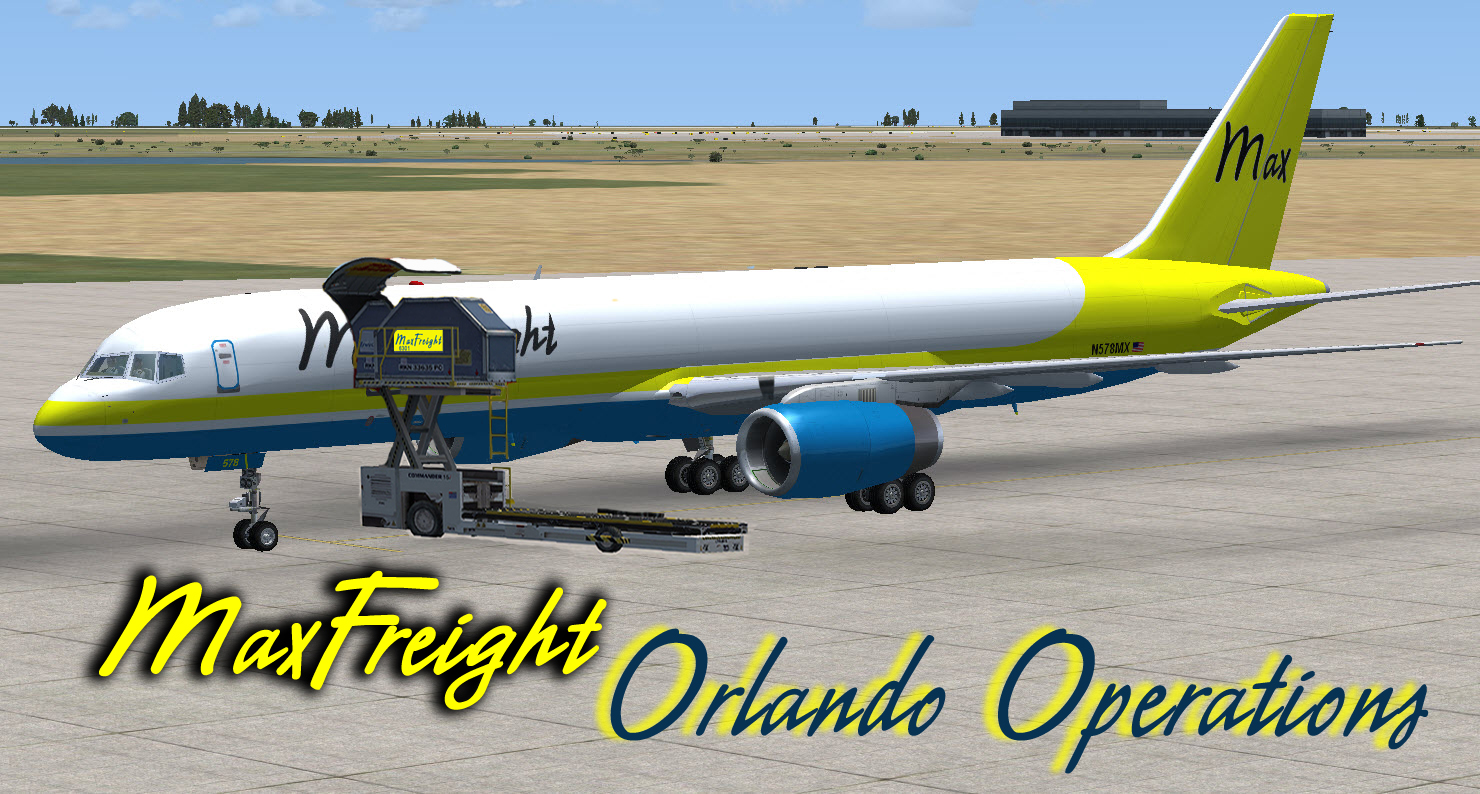 real world info about air cargo at KMCO*
*based on 2013 Florida Department of Tranportation Air Cargo System Plan update
1.5 million lbs daily cargo capacity

Real World Cargo Airline Facts
FedEx operates 11 weekly flights hubs to Memphis hub using MD-11 aircraft.
UPS operates 2 weekly flights to Louisville Ky and Columbia SC using wide body cargo jets.
DHL operates 2 weekly flights to Cincinnati using wide body B767 and B727
Mountain Air Cargo provides turboprop feeder service to Tallahassee
Ameriflight provides feeder service to Miami and Opa Locka using Fairchild Metro aircraft

Real World Passenger Airlines with Increased Cargo Capability
United operates wide body service to Chicago
Air France operates B777 to Paris
TAM Linhas Aereas provides service to Sao Paulo
Virgin Atlantic provides service to Glasgow, London, and Manchester using A330

disclaimer
the remainder of the information on this page reference a fictional virtual cargo airline and in no way represent actual airport, aircraft, or operations.


MaxFreight Orlando Operations Report for FEB 2017

DOMESTIC FLIGHTS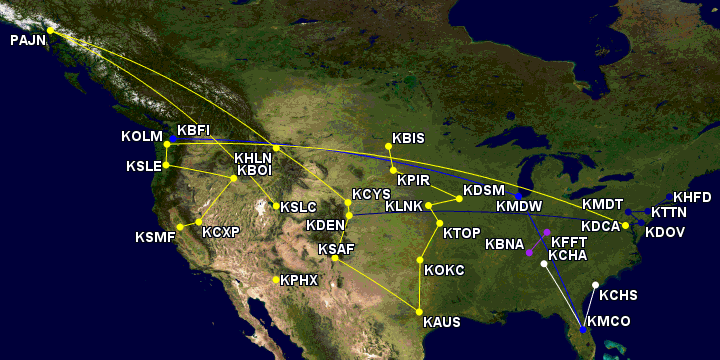 LEGEND
BLUE MAX6

WHITE MAX603
RED MAX604

TEAL MAX605
YELLOW MAX607
NAVY MAX608
PURPLE MAX609


TOTAL NAUTICAL MILES DOMESTIC 18,010
AVERAGE FLIGHT IN NAUTICAL MILES DOMESTIC 600

INTERNATIONAL FLIGHTS PACIFIC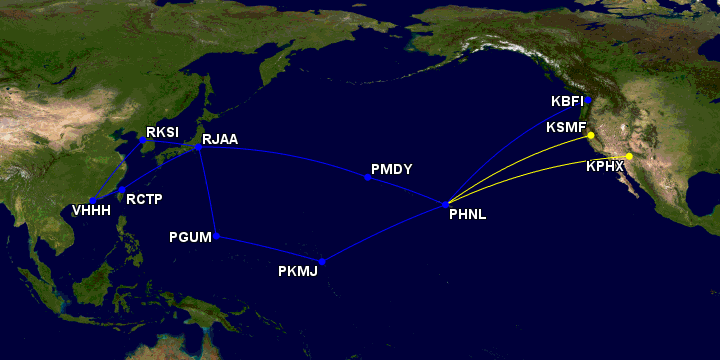 LEGEND
BLUE MAX6
YELLOW MAX605

TOTAL NAUTICAL MILES PACIFIC 24,012
AVERAGE FLIGHT IN NAUTICAL MILES PACIFIC 1,501


INTERNATIONAL FLIGHTS ATLANTIC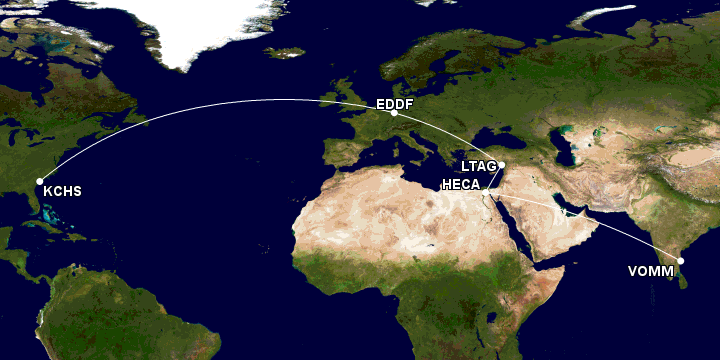 LEGEND
WHITE MAX603


TOTAL NAUTICAL MILES INTERNATIONAL ATLANTIC 8,360
AVERAGE IN NAUTICAL MILES INTERNATIONAL ATLANTIC 2,157

FEBUARY SUMMARY
42% MORE NAUTICAL MILES FLOWN
8% MORE CARGO
MCO ON THE MOVE

46 FLIGHTS
TOTAL NAUTICAL MILES FLOWN 50,382
TOTAL CARGO IN POUNDS 2,180,026
TOP AIRCRAFT FLOWN
B707
B757
BE58
C130 INCLUDES C 123 PROVIDER
C-141
EMB 600

JANUARY SUMMARY
48 FLIGHTS
TOTAL NAUTICAL MILES FLOWN 21,274
TOTAL POUNDS CARGO 1,613,074
TOP AIRCRAFT FLOWN
B767F
B757F
EMB 120F
PA-34
DC-10
L-10E
C-130
Max Orlando Hub Manager Report Feb 2017

Announcing New Flights

A look at the automotive industry revealed the following:
2 Domestic and 11 Import Auto Manufactures have plants in the Southeastern USA-Orlando Service Area
One real world cargo airline uses less congested airports, such as Luxembourg or Huntsville (Alabama, USA), to offer faster turnaround on the ground, and to reduce the risk of delays.

I am discontinuing service to Birmimgham, replacing it with Huntsville AL, KHSV

You will find new routings to satisfy the demands of this industry that can be used as HOPS. They will be listed seperatly on the route page. Hops have been approved and are being developed.

Everyone who flies these routes will receive recognition on the Roster and Forums.



Max Orlando has chill room holding to ship perishables using refrigerated LD3, LD9. and LD11 containers. These containers are a key part of Orlando operations Please route thesee back to KMCO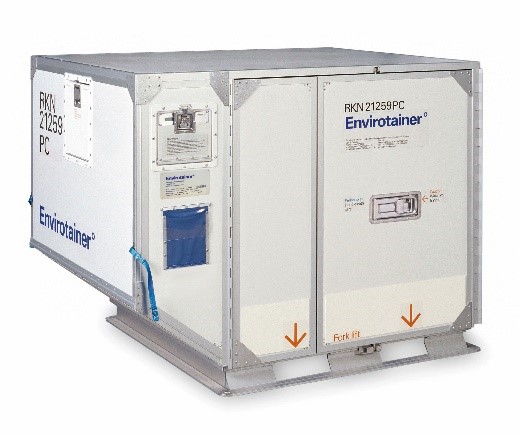 Max Orlando pilots love to fly the B737.

B737 conversion program completed. More than 400 Boeing 737-400's have been converted to cargo. Even more are scheduled for conversion. The converted vB737 have a 86x144 cargo door on the left side fuselage and a class E cargo deck. Gone are the bothersome overhead baggage compartments. Max Orlando will continue to fly a limited number of B737 combi configured aircraft with the cargo door conversion for CRAF movement contingency.

**fly your existing B737, all versions, they are simulated to be converted.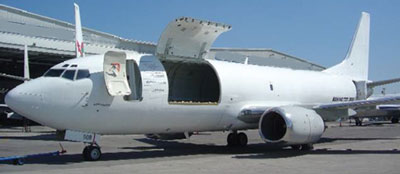 virtual air cargo airline simulation only
not intended for actual airline, airport or flight operation
do not use for actual flight operation reference
Click Here To Return To The Orlando Hub Main Page